My reading in the past three years has been quite varied featuring classics, ya, contemporary, and children's so it was quite hard to settle for just ten. The amount I've read has also been very varied; thirty in 2014, only fourteen in 2013 (don't know what happened there!), and forty-seven in 2012. These are the books that I would be most likely to re-read and the ones that I had the most emotional connections to.
1. Cranford by Elizabeth Gaskell-
 If you've ran out of Austen's to read then I'd heartily recommend Gaskell to you. Her writing has the same bite of humour while satirising society although I'd say Gaskell is a bit softer. Cranford is a town in which there are not very many men and so society is ran by a tight knit community of spinsters. Each character is wonderfully crafted; I felt as though I was also at their dinner parties trying to get the scoop on other neighbours. It really is a brilliant book so go and pick it up!
2. The Book Thief by Markus Zusak–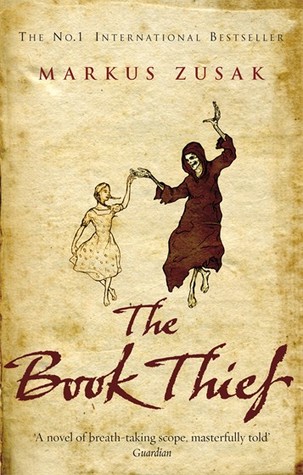 This ya novel follows Liesel a book thief living in Nazi Germany who is being taught how to read by her foster father and Max who is a Jewish man that they are hiding in the basement. Add in a foul-mouthed foster mother and Liesel's best friend Rudy who wants to be Jesse Owens and you've got a cast of very interesting characters. Oh, and the book is narrated by Death.
3. Persuasion by Jane Austen – 
Anne Elliot is the door mat of her family. She goes along with decisions to appease her family even when it costs her the love of her life. I loved reading as she started standing up for herself. Captain Wentworth and Anne will squeeze your heart until it can't take any more. It's one of the best romantic novels I've ever read while still retaining that essence of Austen.
4. The Casual Vacancy by J.K Rowling–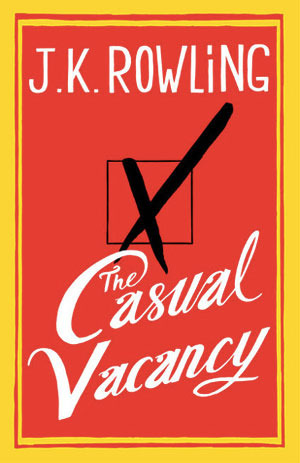 A lot of people don't like this book but I loved it. I actually live in a town very much like Pagford which definitely added to the reading experience. I know people like Samantha, and Krystal, and Gaia so it all felt so real to me.
5. 1984 by George Orwell-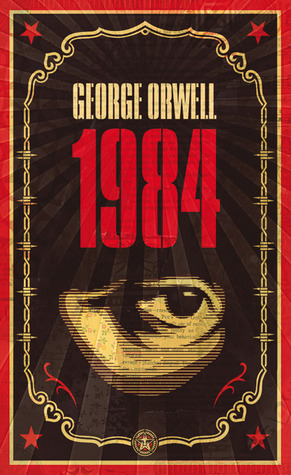 I did find some parts of the book a bit boring but I think it was supposed to be. Winston is constantly bored because Big Brother doesn't allow him to have a personality. The whole story was just so disturbing especially because it felt as if it could actually have happened in the aftermath of  WWII especially with all the fear of the Red Button. Reading this book is an incredibly tense experience but a worthwhile one. Just stay clear of Room 101.
6. The History of Love by Nicole Krauss–
This book explores just how powerful love can be and how it affects a persons life. In this dual narrative we have Alma Singer a forteen year old who is named after all the female characters in a book called The History of Love, and Leo Gurtsky an old man who is the author but doesn't know that the book still exists. This book is truly beautiful and I often think about it and want to re-visit it. Krauss is a stunning writer.
7. The Picture of Dorian Gray by Oscar Wilde–
This is dark, disturbing, funny, and grotesque. I absolutely loved it. Wilde is also quite Austen-like with his humour but is a lot more forthright and cheeky, He rips late Victorian society to shreds whilst also seeming fond of it. All the characters in this novel are horrible but I wouldn't have it any other way.
8. To Kill a Mockingbird by Harper Lee–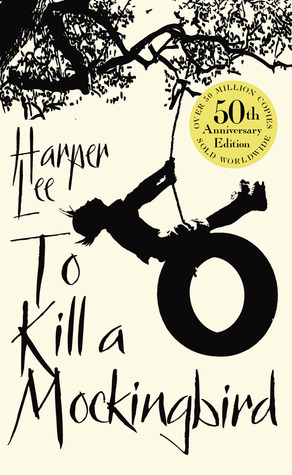 Viewing racism in the deep south of the US through the eyes of an eight year old was so effective at showing that prejudice has to be taught rather than it being engrained. This is one of the best books I've ever read; it's beautifully written, so innocent and yet so sad and disturbing.
9. The Fault in Our Stars by John Green-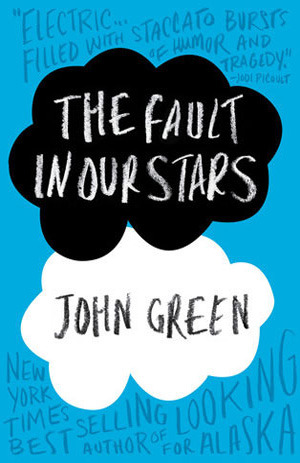 Hilarious and gut-wrenchingly sad. Hazel and Gus learn to see themselves and others beyond their cancer to just be normal teenagers. Their romance with each other and their friendship with Isaac is just lovely. I think it deals with cancer in a way that doesn't make it gross tear-porn like a lot of other novels that feature characters with cancer and in many ways isn't even about their illnesses.
10. Frankenstein by Mary Shelley–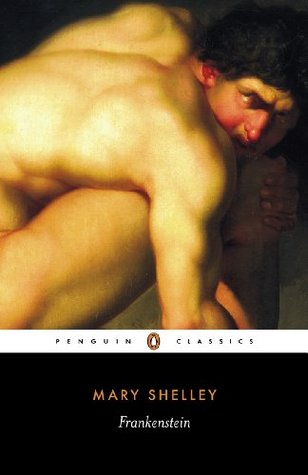 When I first picked up this book I was expecting a terrifying horror story but what I got instead was a character study on how society treats those who look physically different and who have mental disabilities. You grow attached to Creature even though he makes abhorant decisions whilst you feel disgusted at Victor who created and then abandons Creature. It feels like an epic story and one that I can't wait to read again.